---
November 10, 2023
Factory 163
Stratford, Ontario
"Neural Ballet" is a live dance presentation enriched with AI-generated visuals, collaboratively created and performed by professional ballet dancer and award-winning choreographer Irina Lerman, along with software artist Ryan Kelln. It is part of the Provocation Ideas Festival and co-presented by SpringWorks.
This distinctive show weaves a mesmerizing tapestry that includes both neoclassical masterpieces and original contemporary works, specifically crafted for this event. These pieces explore the fascinating intersection of physical artistry and the data streams that pulse through the emerging artificial intelligences redefining artistic boundaries. Venturing into the nuances of intelligence, "Neural Ballet" poses the compelling question: How can movements and gestures, so deeply human, be captured, interpreted, and echoed by the realm of artificial intelligence? Join us for an exploration that dances at the intersection of tradition and innovation, encapsulating the dynamic dialogue between dance and data.
It includes an integrated discussion about the practice of using these tools, how they can interact with dance and how increasingly intelligent and accessible tools will shape art, economics, politics, and culture.
Watch the entire Stratford ON performance on YouTube.
Programme
Performers listed in alphabetical order. Visuals done by Ryan Kelln unless otherwise noted.
* Marks choreographer of the piece.
Artists
In order of appearance:
Irina Lerman
Choreographer: Fade, Strangers, Her, Exiled Hope, After…, Phado Mehnor, The Peony's Rhapsody, Echoes of Our Remembrance, Improv 0.1
Dancer: Fade, Lascia Ch'io Pianga, Exiled Hope, After…, Echoes of Our Remembrance, Improv 0.1
Irina graduated from renowned Vaganova Ballet Academy in 2011 and joined the Mariinsky Ballet where she worked as a professional ballet artist for 7 years and became a choreographer at 21 years old. Irina, an accomplished ballet artist, boasts extensive experience in performing arts. Additionally, her work as a choreographer is primarily focused on the neoclassical style, blending her rich performing background with innovative approaches. Her career has taken her to various international stages across Europe, Japan, China, the UAE, and the United States. Irina obtained a Master's Degree as a choreographer in 2016 and won a medal at the International Ballet Competition in Riga, Latvia.
Irina had a privilege to perform at the Closing Ceremony of the Olympic Games, Formula 1 in Monte-Carlo, and participated in the Cannes Film Festival 2012 as an Actress as well.
Since 2019 Irina was a Leading Soloist of Atlantic Ballet of Canada.
In the Summer of 2022, Irina launched her Summer Ballet School called Artistry and Performance, a Summer Intensive in Ballet with Irina Lerman in Toronto.
Currently, Irina Lerman works as an independent artist, teacher, and choreographer. Her works were represented at the Dance Ontario showcase, Dance Film Festival in Mexico. She received a Newcomer Arts Award 2022, Space Award 2023, participated at the Open Space Programme at the National Ballet of Canada, and got the Dance Project Grant from Ontario Arts Council last August in support of the Summer School.
Bo Xu
Dancer: Strangers
Bo has been taking ballet classes for 20 years in Toronto and Ottawa. She has deep appreciation for the teachers who taught her over the years including Kevin Pugh, Cindy Macedo, Eva Zielinski and Tatiana Tchernova. They have inspired her love of dance then, now and for many years ahead.
Deanna Salgado
Dancer: Strangers
Deanna is an emerging creative dance artist, a recent graduate from the George Brown College diploma program in Dance Performance and HBE/Ballet Jorgen contemporary dance post graduate mentorship program lead by Hanna Kiel and Derek Sangster. During her time there, she worked with Toronto industry choreographers: Jose Carret, Hannah Kiel, Alyssa Martin, Derek Sangster and many others. Deanna has had the opportunity to work on incredible projects such as Four Seasons with Lacey Smith/Dasein Dance and with Nobahar Dadui choreographing and Dordaneh Dadui directing in a piece about the recent protests going on in Iran. Deanna has also had the opportunity to train with Roberto Campanella and ProArteDanza, Maxine Heppner, Jera Wolf, and Irina Lerman. Currently, she is further expanding her creative exploration in a one year George Brown Theatre Arts program. Deanna is a versatile performer passionately pursuing performance and choreographic opportunities that will expand her exploration of dance, movement and her artistry as a dancer. She is very excited and grateful to have this opportunity to participate in Irina Lerman's Neural Ballet.
Eunnie An
Dancer: Strangers
Eunnie is a Korean-Canadian dancer, singer, and musical theatre performer with a tremendous passion for ballet. Having danced in various productions across North America over the course of 15 years, Eunnie is excited to be taking part in Irina Lerman's new creation and bringing Neural Ballet to Stratford. It is such a unique experience to be able to dance with AI!
Haruka Kyoguchi (Manu)
Dancer: Phado Mehnor, Strangers
Haruka, born and raised in Japan, started ballet in her hometown Kobe and later moved to Canada at the age of 17 to continue her training with Victoria Academy of Ballet. Having also trained at The Rock School for Dance Education in US, Haruka's most distinguished accomplishments include: Performing & training in some of the most highly competitive and intensive ballet schools including Oklahoma City ballet, Ballet Jorgen, Washington School of Ballet and School of Alberta Ballet. Soloist and Corps de Ballet performer in Ballet Victoria's production of "Cinderella" "Nutcracker" and "Romeo and Juliet". Guest principal artist in production of "Cinderella" with Le Petits Ballet, Ottawa, 2016 and soloist in Performing production of "Nutcracker" with Toronto International Theater since 2016. Currently Haruka continues performing in various productions in Toronto.
Katherine Nader
Dancer: Strangers
Katherine trained in Prague under Director Jana Jodasova of Czech National Ballet Preparatory school and former company dancer Michal Machem. She also went to Pirrueta School of Ballet. Katherine has a life long passion for dance and has been performing since age 5. Some of her recent performances include: Princess with the Golden Star, Esmeralda, Fairy of Tenderness, and Swan Lake's Pas de Quatre.
Liz Hofer
Dancer: Strangers
Liz has been dancing for 22 years, and is experienced in a variety of styles including jazz, tap, ballet, hip hop, theatre jazz, contemporary, lyrical, and modern. Currently, Liz is pursuing her Ph.D in Software Engineering at McMaster University in Hamilton, Ontario. At the same time she regularly performs with Hamilton City Ballet dancing many roles including Snow Soloist and Spanish Soloist from The Nutcracker and Waltz Soloist from Les Sylphides. She also performs with Rhapsody Dance Project in Waterloo. Liz loves sharing her passion for ballet with her students at Triple Arts Academy in Cambridge and Brantford. She is an advocate of the Vaganova Method and provides quality ballet training to dancers of all ages, including adults. Liz is so happy to have found a balance in life of her passions: engineering, dance, and teaching, and shares this passion with her supportive tiktok community @lizenlair where she hopes to remind people that they don't have to stop dancing and can continue to dance while pursuing other careers.
Mika Omori
Dancer: Echoes of Our Remembrance, Strangers
Mika is a dedicated dancer who graduated from Canada's National Ballet School and was honored as a recipient of the Peter Dwyer Award. Following the completion of her studies, her unwavering commitment to the art of dance has taken her on a remarkable journey across the globe, including her participation in the inaugural production of "Snow Queen" by the Tivoli Ballet Theatre, which was under the supervision of Her Majesty the Queen of Denmark. Recently, Mika has expanded her horizons by exploring other forms of dance, including contemporary, tap, and choreography. Mika is tremendously enthusiastic and deeply honored to have been a part of this special performance, which is hosted by Irina, a truly inspiring figure in her life. She is equally thrilled to share the stage with a fantastic group of dancers.
Sera Bryce
Dancer: Echoes of Our Remembrance, Strangers
Sera embarked on her dance journey at École Supérieure de Ballet du Québec in Montreal at the age of 10, showcasing exceptional talent and determination in ballet and contemporary dance. The pandemic disrupted her training, leading her back home, but Sera turned adversity into opportunity. In Toronto, she worked with renowned teachers and choreographers like Roberto Campanella, Robert Glumbeck, Sasha Ludavicous, Kelly Shaw, and Peter Ottmann, refining her skills and broadening her artistic horizons. Choosing to stay in Toronto for her final year of high school, she enrolled at Goh Ballet Bayview, where she deepened her understanding of ballet and contemporary techniques under the guidance of a former principal dancer of the National Ballet of Canada. Graduating in 2023 from both high school and Goh Ballet, Sera embarked on the next phase of her journey at Toronto Metropolitan University, pursuing a Bachelor of Fine Arts degree in the Performance Dance program. Over the next four years, she aims to immerse herself in a comprehensive study of dance, showcasing her unwavering spirit and the transformative power of passion, inspiring aspiring dancers and art enthusiasts alike.
Teagan Hadcock
Choreographer: Emergence
Dancer: Emergence, Her
Dance has played a vital role in Teagan's life since the age of 2. Teagan began dancing recreationally, then moved to competitive dance in multiple styles from ages 6 to 14. She represented Team Canada in the IDO competition in Germany 2017, receiving third place for her classical variation. Teagan has since moved to Stepanova Ballet Academy in Toronto where she has performed an extensive repertoire including Cinderella, La Bayadere, Fairy Doll, Le Corsaire, and Coppelia, and has received invitations to prestigious schools such as the Bolshoi Ballet Academy. Currently, Teagan is dancing with the Toronto International Ballet Theatre and is teaching at Stepanova Ballet Academy. She is also a Kinesiology student at York University, where her love for medicine and movement combine.
Désirée Rondeau
Choreographer: Connais Toi
Dancer: Connais Toi
Désirée is a Montreal based dancer of many styles. Upon graduating from École Supérieure de Ballet, she moved to Havana to dance alongside Ballet Nacional de Cuba for two years. After that she had the incredible opportunity to freelance in Berlin, Germany as well as in Buenos Aires, Argentina. She spent several years in the United States dancing with Verb Ballets (now Ohio Contemporary Ballet), Modern American Dance Company, New Mexico Ballet and Sierra Nevada Ballet. Parallel to her ballet studies, Désirée grew up in Montréal's rich street dance community which has shaped her movement.
Amy Yeung
Dancer: Colony Collapse
Amy is a Chinese-Canadian dancer and movement artist from Toronto. She has performed and collaborated in recent works including Carnival of the Arts (Zoe Kwan) and Colony Collapse (Marisa Ricci). Beyond her extensive background in dance, she is also a competitive martial artist trained at the Taishan School of Martial Arts. She has drawn inspiration from both disciplines to create award-winning choreographic works, including her self-performed piece, "A Human Specimen". Currently, Amy is continuing her education at York University's BSc Kinesiology and Health Science program.
Marisa Ricci
Choreographer: Colony Collapse
Dancer: Colony Collapse
Marisa is a Canadian-born, international artist with diverse experience. She works as a freelancer between her dual home-bases of Toronto and Lisbon, whilst also making appearances on stages abroad. She has been seen on tour throughout Portugal, Switzerland, Cross-Canada, Spain, China, Thailand and Italy. As an alumnus of Toronto Metropolitan University's Dance Program, she has focused on developing her career with a specialization in contemporary and neo-classical dance. Most recently, she is motivated to create new opportunities in the dance community and develop her choreographic potential.
Zoe Kwan
Dancer: Colony Collapse
Zoe is a dance artist, choreographer, and producer from Markham, Ontario. She has created original works for EnChoreo, Theatre Oculus' Digital Creation Residency, and Collections Dance. Zoe has also worked with artists including Michael Caldwell (Dusk Dances Tour 2022) and Colleen Snell (Frog in Hand) in her professional career. While studying, she danced the works of established choreographers including Robert Desrosiers, Alysa Pires, Angela Blumberg, Alyssa Martin, and Bobbi Jene Smith. Zoe is currently the Emerging Associate Producer and Choreographer for Toes For Dance. She is also the Producer of "Carnival of the Arts": a full-length, site-specific dance show that featured six of her original works. Zoe holds a BFA in Performance Dance with a minor in Entrepreneurship and Innovation.
Alex Boyd-Smith
Dancer: Phado Mehnor
Alex started dancing recreationally at the age of 6 with the National Ballet School's Associates Program. In 2014 after making the decision to pursue dancing at a higher level, Alex began dancing with the Johanna Hilchie Ballet School as well as the Stepanova Ballet Academy. Dancing a variety of roles with the former, including Giselle Peasant pas and "Solitude" and a recurring role as Fritz in the Nutcracker with Stepanova Ballet Academy among many other parts. In 2018 Alex made the leap to a professional ballet school joining the Kirov Academy of Ballet and later the Ellison Ballet Professional training program in 2020 and graduating 2022. Alex then danced his first professional season with the Arts Ballet Theatre of Florida from 2022-2023. Alex has since returned home to Canada and is working under multiple freelance contracts. Alex has danced such roles as: Harlequin from Harlequinade, Franz from Coppelia, Uragon from Talisman as well as roles in Walpurgis night, Raymonda, Swan Lake, La Bayadere, Ocean and Pearls, Flames of Paris, Pentimento, Doble Corchea, Chippolino, as well as a variety of contemporary pieces.
Aviva Goad
Dancer: The Peony Rhapsody
Aviva discovered dance at the age of three at Onstage Dance studio where she took classes and was part of the competitive team until the age of 11. She then went to the National Ballet School of Canada for two years. During this time she performed the lead role in the National Ballet of Canada's The Nutcracker at the Four Season's in Toronto. Aviva was also featured in Jera Wolf's acclaimed piece "Arise" performed at Meridian Hall and the Betty Oliphant Theatre. She also performed the role of Betty Paris in the Stratford Festival's production of the Crucible. She'd like to thank Ms. Irina for this wonderful opportunity!
Software and visual artists
Keigo Maekawa
Visuals: Lascia Ch'io Pianga
Keigo is a photographer from Sendai, Japan and is based in Mississauga, Ontario. He graduated from Toronto's OCAD University with a Bachelor of Fine Arts in photography. He has shown work in Canada at Gallery 44 as well as overseas at Berlin's University of Europe for Applied Sciences. Keigo's work is all digital and he photographs scenes in both natural and urban settings. Landscapes capture a lot of what he looks for in photographs: a sense of space where everything comes together nicely like a puzzle. Still, the studio is where he lets his creativity run free and can allow himself to experiment with all sorts of ideas.
Ryan Kelln
Visuals and programming: Fade, Strangers, Connais Toi, Her, Colony Collapse, Exiled Hope, After…, Phado Mehnor, The Peony's Rhapsody, Echoes of Our Remembrance, Emergence
Additional programming: Improv 0.1
Ryan is a Toronto-based software artist renowned for his innovative fusion of artificial intelligence with diverse art forms, including music and dance. With a rich background in art, technology, and video game development, Ryan's work consistently challenges the boundaries of digital artistry.
His collaborations, such as the real-time music transcription system with Eve Egoyan and the "Coding Chaos" and "Sound Escapes" concerts with Spectrum Music, showcase his ability to seamlessly integrate AI into live performances. The "Everything Dances" project, which earned him a Canada Council Research grant in 2022, further exemplifies his dedication to exploring the intersections of AI, art, and movement. Beyond his artistic creations, Ryan is deeply committed to community-oriented art, fostering participation and engagement, in projects like "Image-A-Day", ongoing since 2009. A staunch advocate for open-source software, the creative commons, and challenging corporate power and secrecy, Ryan's endeavors consistently aim to enlighten, empower, and foster community connections.
In an era marked by the dynamic interplay between artists and generative AI, Ryan Kelln stands as a dedicated advocate, championing tools that not only enhance artistic practice but also pave the way for a world where artists thrive, pursuing their passions with newfound freedom.
Sol Saratea
Visuals and programming: Improv 0.1
Sol is a computational artist and programmer, with a focus on system design. By weaving different technologies builds digital environments that evolve in time, inspired by the nature of dynamical systems. She enjoys building physical installations, web experiences and performing as a livecoder, coding GPU-programs in real-time to create visuals.
Her practice engages code, networks, and protocols as transformative elements in the intersection of arts and technology resonating in different socio-political landscapes.
Technical & Addition Work
Stephen Degenstein – lighting and lighting design
Mike Fisher – videographer
Eileen Smith – SpringWorks – production logistics and facilitator, co-presenter
Mark Rosenfeld – founder, director of Provocation Ideas Festival
Leora Rissin – concept and promotion
Andy Foster – graphic design, posters and promotional materials
Rohan Pillai – promotional materials and website
Panelists
Irina Lerman
Ryan Kelln
Eileen Smith – SpringWorks artistic producer, opera singer, actor
Ron Kennell – actor, writer, director, producer
Laura Condlln (moderator) – actor
Special Thanks
Special thanks to all the exceptional dancers whose dedication and passion brought the Neural Ballet to life.
Funding & Support
This performance was generously funded by the Stratford community. Thank you!
See the PIF festival sponsors page for details.
Pieces
---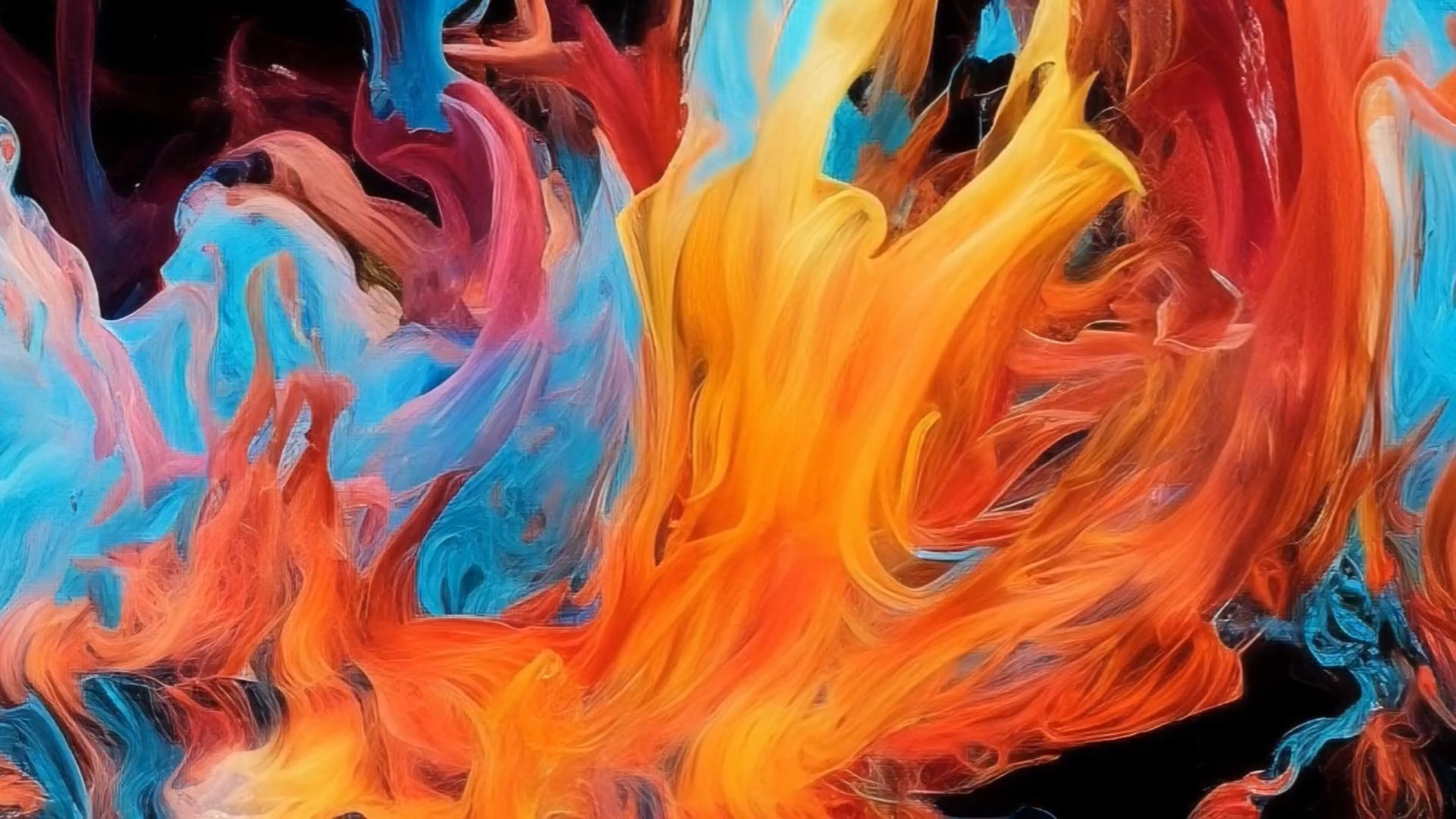 Fade
Choreographer: Irina Lerman
Dancer: Irina Lerman
Visuals: Ryan Kelln
Music: Fade from I Covered the Light by Mark Aanderud
Working again with American-Mexican composer Mark Aanderud, Irina has crafted a pieces that captures the impulse of life, whose touch changes everything around it, only to return to where it started.
The images were some of the first that Ryan fell in love with when working with the Stable Diffusion text-to-image AI. He blended ink in water visuals with related forms - neurons, nebula, fireworks, anemones and found a space between things, a space that the AI was first to imagine. His love for these images sustained him through the brutal period of learning a new tool and he ended up making thousands of images, and of those, he loved maybe 10%. This love is hard to describe, but by curating thousands of images he grew to know the feeling when he liked one of these images, and it is the curation that becomes central to the meaning of the piece. Why do you like an image?
---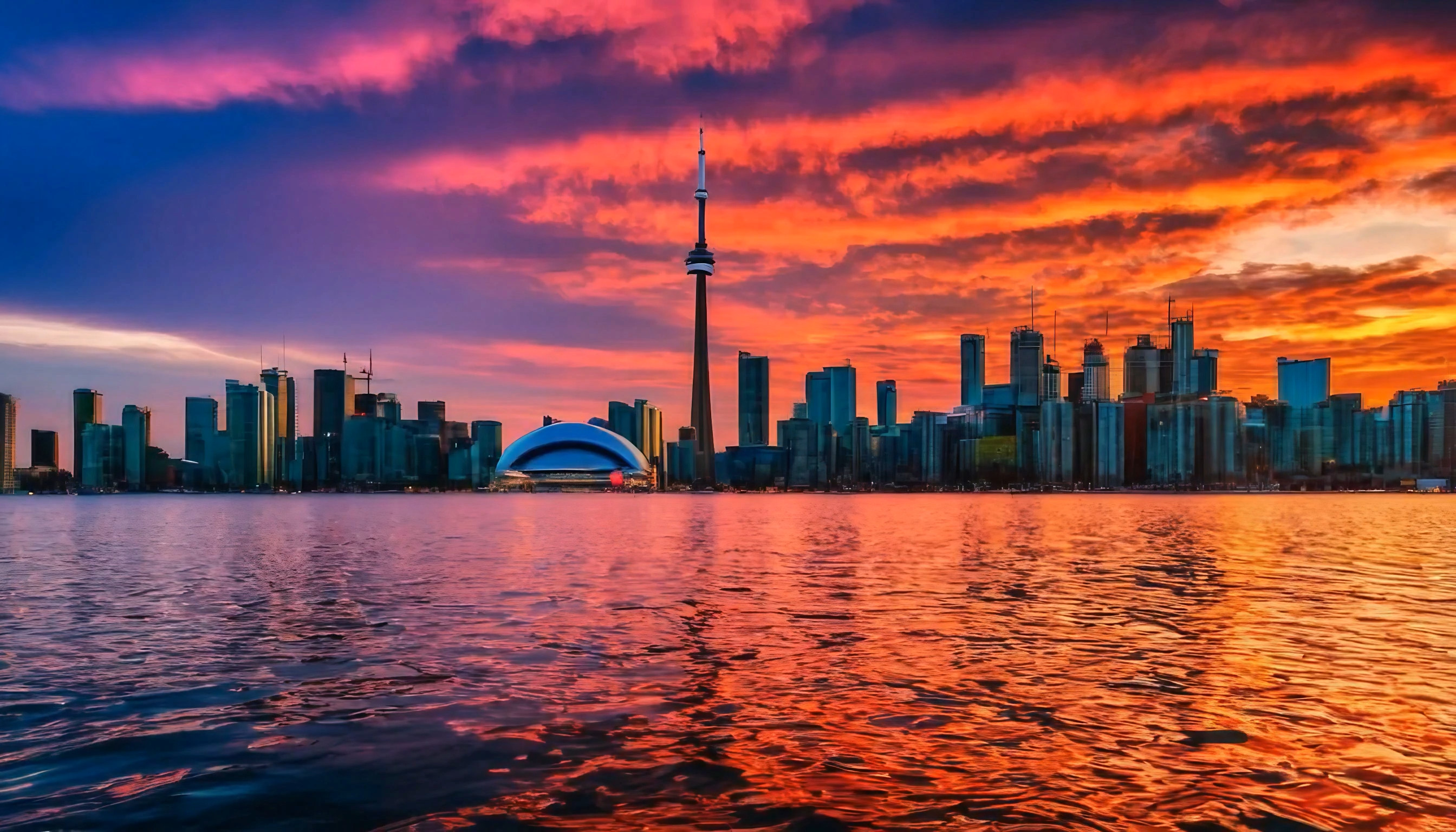 Strangers
Choreographer: Irina Lerman
Dancers: Bo Xu, Deanna Salgado, Eunnie An, Haruka Kyoguchi, Katherina Nader, Liz Hofer, Mika Omori, Sera Bryce, Teagan Hadcock
Visuals: Ryan Kelln
Music: Piano Concerto No. 2 in F Major, Op. 102: II. Andante - attacca from Shostakovich: Symphony No. 5 & Piano Concerto No. 2, New York Philharmonic Orchestra · Leonard Bernstein
Composer: Dmitri Shostakovich
A piece about people who live in Toronto, creating stories and filling up a multicultural megalopolis with memories. This unique work, created at the Artistry and Performance, a Summer Intensive with Irina Lerman 2023, includes dancers from different generations and backgrounds - professionals, pre-professionals, and non-professional dancers. Reflecting Toronto, this work is about diverse connections and recreates characters we can see on the streets of Toronto every day.
---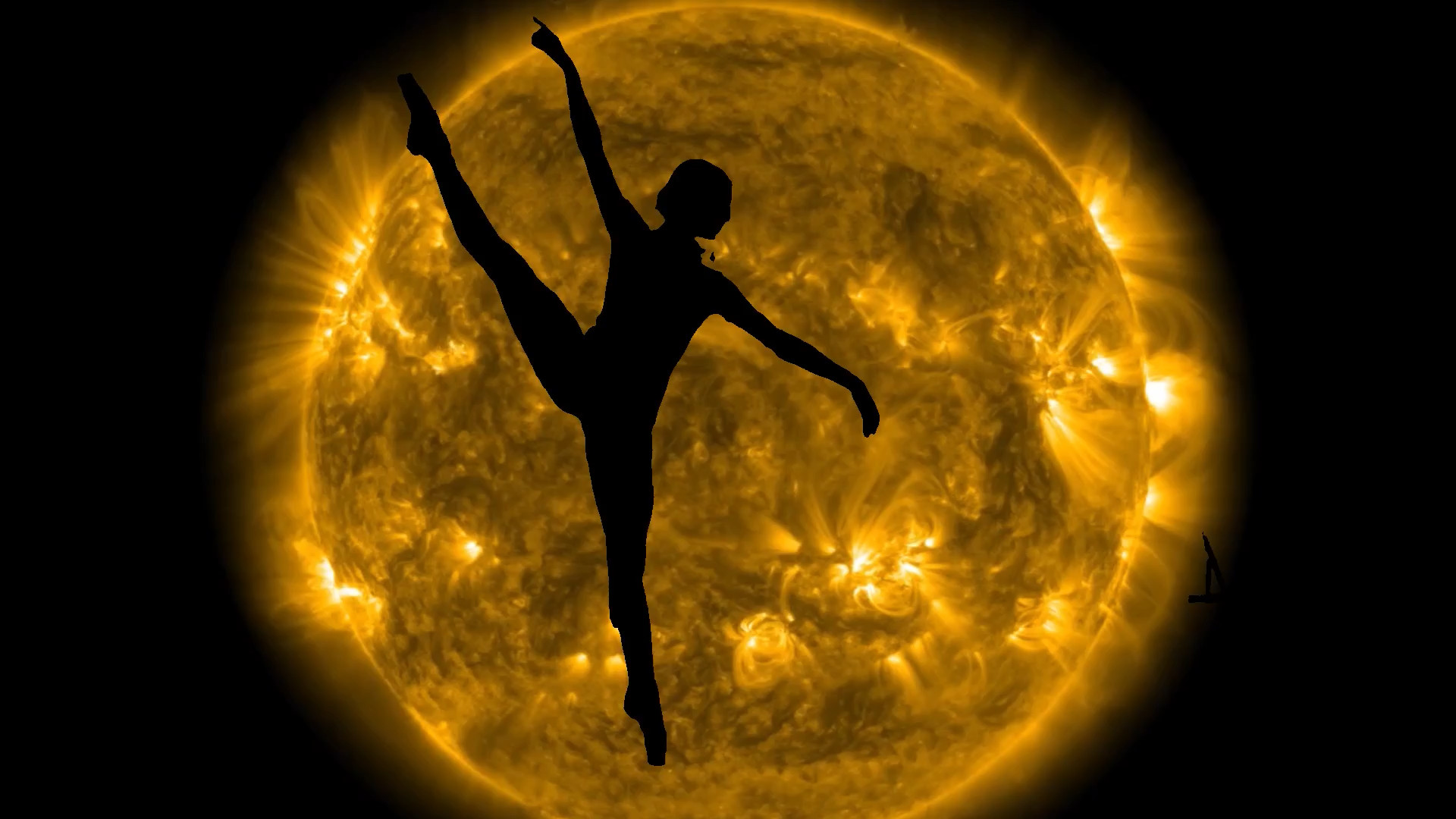 Connais Toi
Choreographer: Désirée Rondeau
Dancer: Désirée Rondeau
Visuals: Ryan Kelln
Music: Connais toi by Boe Strummer
«Connais Toi» is a very personal piece about looking within. This introspection allows for a very intimate glimpse of who I am as a dancer.

Choreographing a piece on myself and performing it has put me in a very vulnerable position. There is an observable underlying theme of grasping at this vulnerability and stepping up to the challenge to opening up to a whole audience.

Although there is a strong balletic base, there are also moments where my contemporary background has time to shine through along with several brief moments of other styles of dance I grew up surrounded by. I have a strong belief that all dances are forms of communication, whether this is between a performer and the audience, or two dancers or even dancers and the music. Because I am fluent in multiple styles of dance, I choose to express myself through these different styles just as I express myself fluidly in English and in French.
---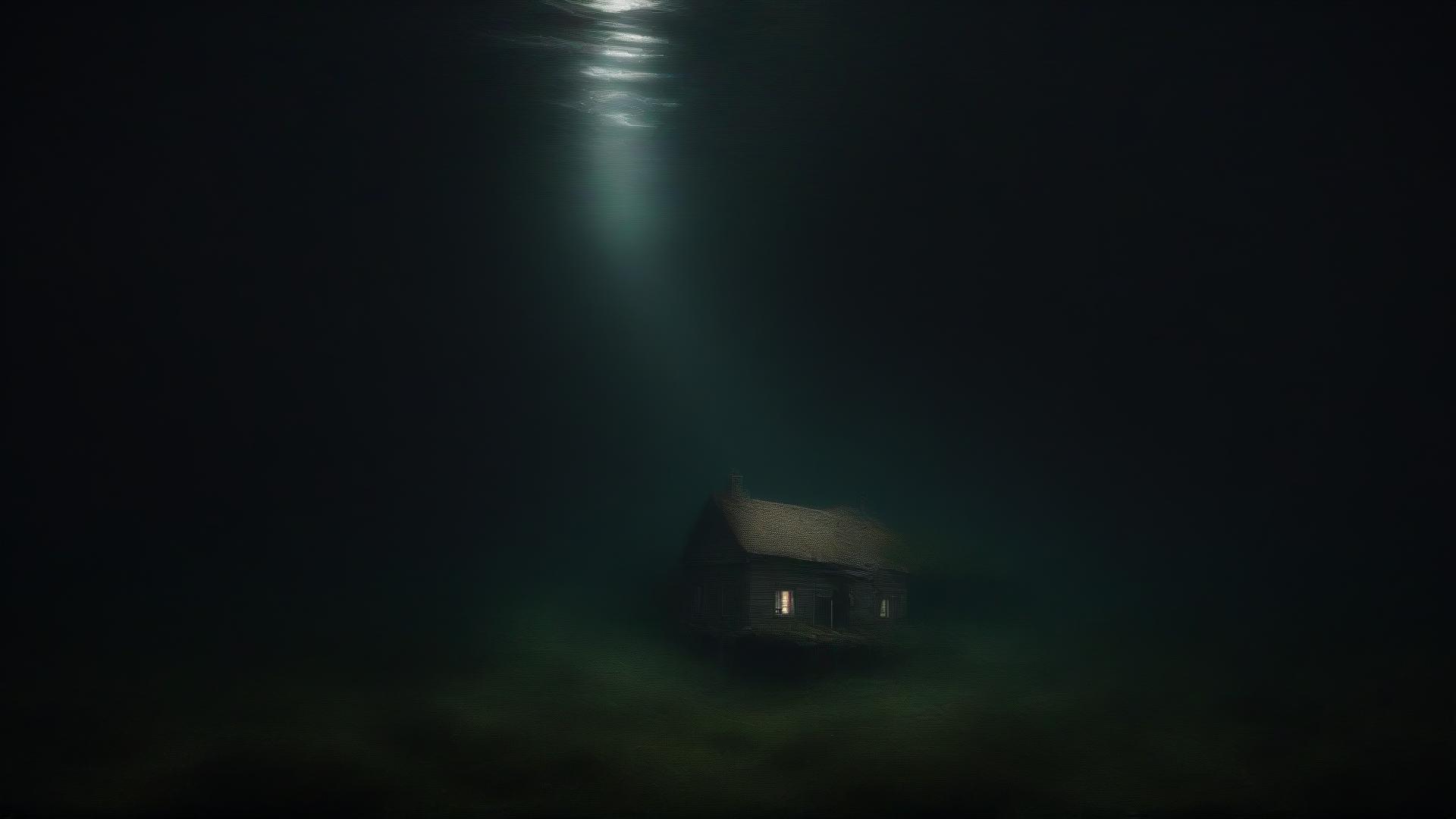 Lascia Ch'io Pianga
Choreographer: Irina Lerman
Dancer: Irina Lerman
Visuals: Keigo Maekawa
A women's soul is a major area of inspiration and curiosity for Irina. She continues searching for an answer to what empowers and weakens women at the same time. This work is one of a series dedicated to Women in different times and places, so similar to each other, despite never meeting.
"Let me weep over my cruel fate, and let me sigh for liberty. May sorrow shatter these chains, of my torments out of pity alone." sings Almirena in this soprano aria by composer George Frideric Handel.
The visuals transition between past and present or natural and industrial, referring to the natural landscapes becoming more polluted/industrialized. It's meant to signify the passage of time and how, while things have changed visually, the positions of women haven't changed a whole lot. Almirena was imprisoned after the king of Jerusalem admitted he had fallen in love with her at first sight. This imprisonment was meant to keep her nearby so that, one day, he expects her to fall in love with him as well. While watching Irina's performance video, I saw a similar cycle. She had transitioned between slow, flowing movements that felt melancholic or hopeful and quick, more aggressive movements resembling anger, despair or desperation.
---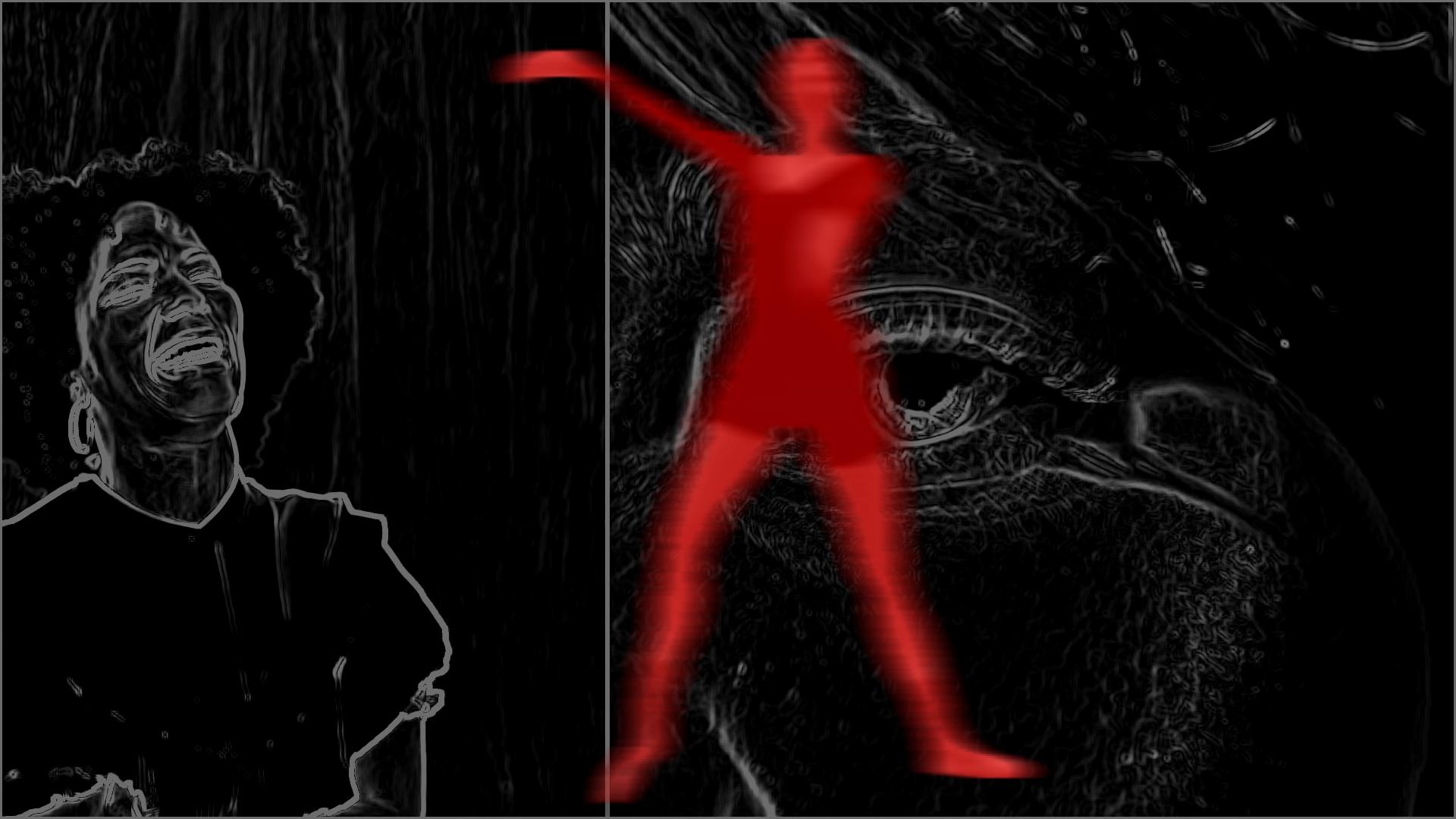 Her
Choreographer: Irina Lerman
Dancer: Teagan Hadcock
Visuals: Ryan Kelln
Music: Solo by BDASH
The imagery contrasts the dynamism of the dancer with the fakeness of stock video, turned stark and flat. The dancer shows the power of the human body to create anything, a rejection of who "Her" is supposed to be despite the relentless assault of consumer culture where desire and sense of self is implanted according to what can be manufactured cheaply and easily.
---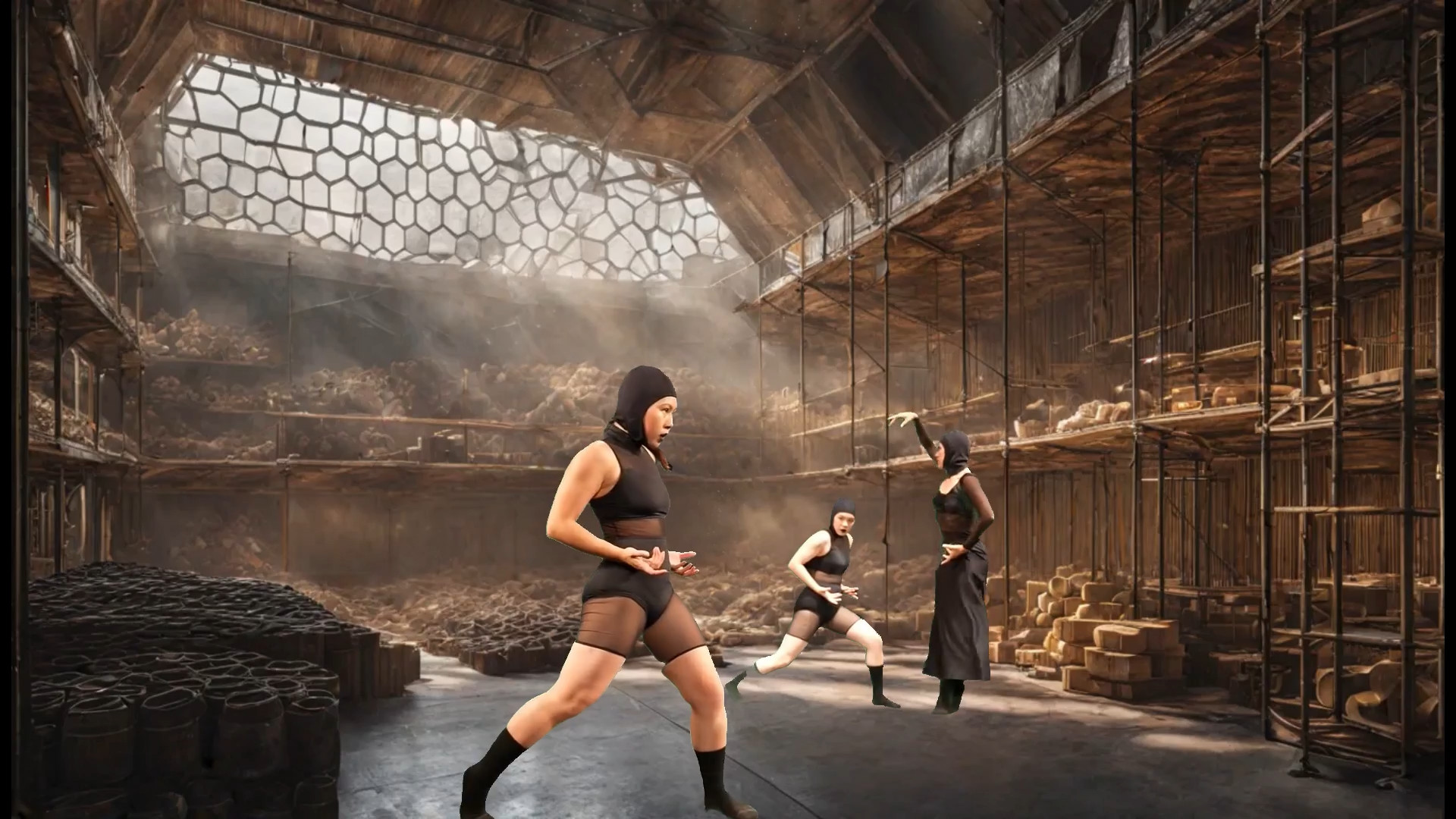 Colony Collapse
Choreographer: Marisa Ricci
Dancers: Amy Yeung, Marisa Ricci, Zoe Kwan
Visuals: Ryan Kelln
Music: Uniko: III. Sarma from Uniko by Kimmo Pohjonen
Music: Horse Races from Legend by UUTai
A contemporary dance project inspired by the environmental crisis known as the Colony Collapse Disorder - a phenomenon where worker bees fly out in search of food and cannot navigate back to their hive. Their disappearance leaves the colony with diminished food stores, starving the queen and eventually causing a total collapse of the hive. Consequently, the bee population is on a decline. As bees are responsible for the pollination of various plant species, global biodiversity and agricultural capacities are greatly affected.
The piece, presented today as an excerpt from a larger framework, explores the complexities of a bee colony as well as the identity of the individuals within it and their relationships with each other and the environment.
The imagery explores the AI's ability to imagine a fantasy world where human and bee cultures have been combined and reflects on Earth as the human colony in danger of collapse.
---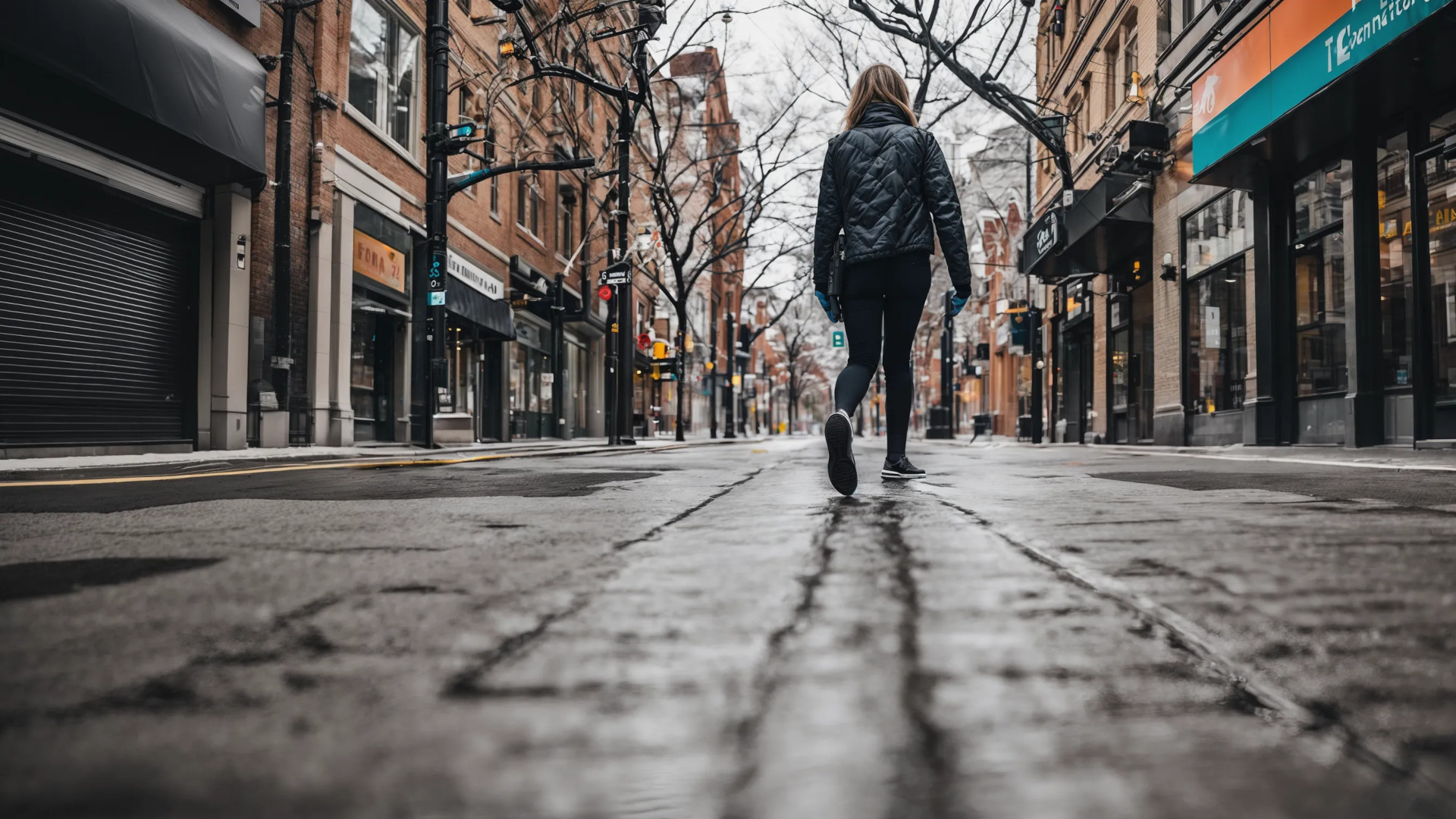 Exiled Hope, After…
Choreographer: Irina Lerman
Dancer: Irina Lerman
Visuals: Ryan Kelln
Music: Sarajevo from Memoryhouse by Max Richter
This work, the first choreography Irina made in Canada, was created in the middle of the pandemic and it presents her artistic response to the situation we all faced. As a choreographer, she felt a responsibility to keep creating even as the world stopped.
We all have faced very terrifying emotions - fear, loneliness, the unknown, big changes… and I, like everyone, can find themselves in this piece. But, no matter what, we had to find a new purpose each day, even when our hope was gone. What happens after that? You start over.
This work has been represented at the Dance Ontario Showcase 2021 and Toronto Arts Foundation Award Reception 2023.
The AI was tasked to create images of empty cities, letting the dancer be the only person visible. In addition, the text prompt for the image generator always includes "exiled hope" and "loneliness", so the images include a subtle influence of that. Irina and Ryan both spent the pandemic in Toronto so it features heavily.
---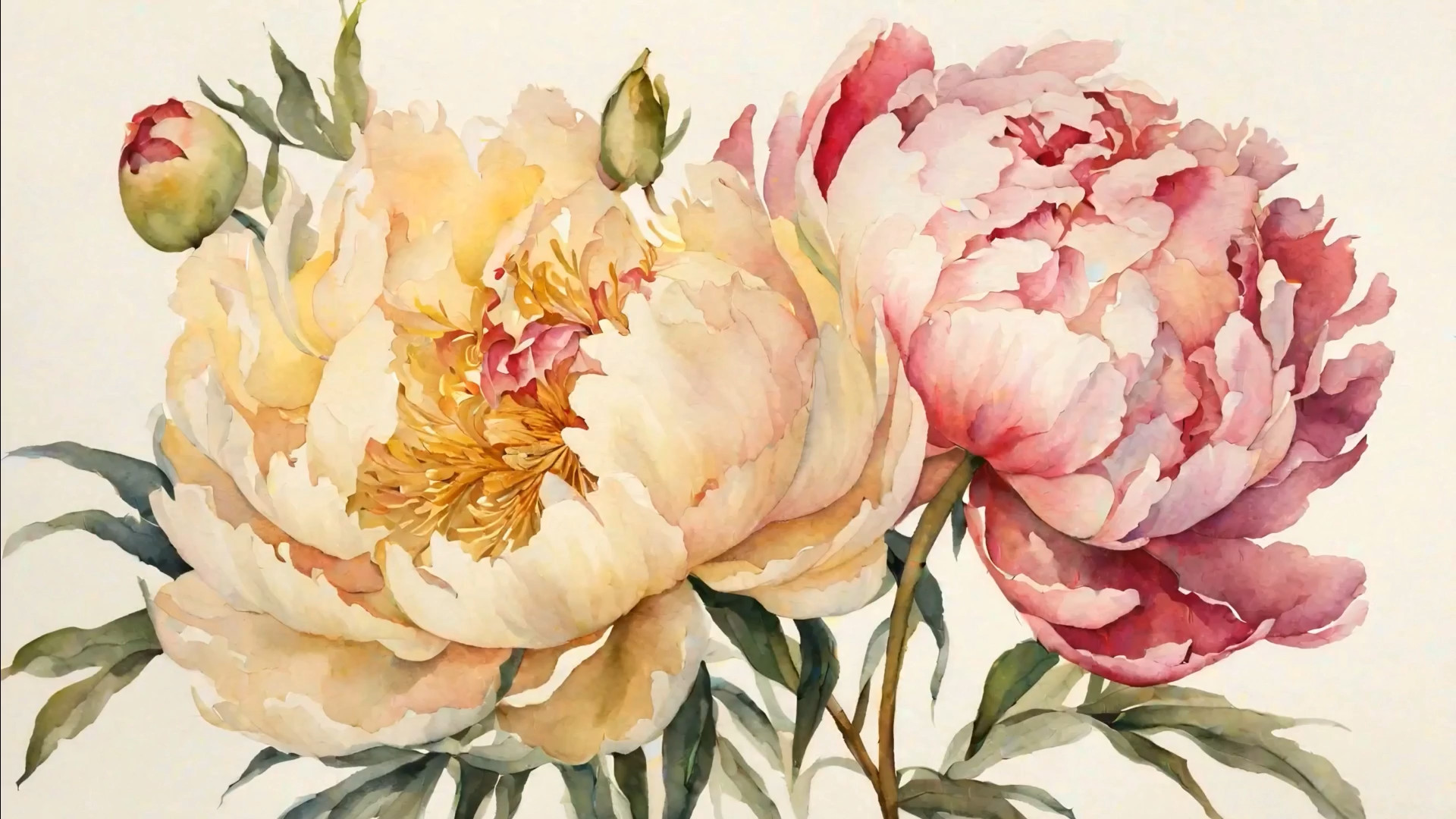 The Peony's Rhapsody
Choreographer: Irina Lerman
Dancer: Aviva Goad
Visuals: Ryan Kelln
Music: I. Movement from Come in! by Vladimir Martynov & Tatiana Grindenko
We are thrilled to present Aviva Goad in performance in this piece that captures the beauty of a flower slowly unfolding and drinking in the sun's rays. If peonies could speak through movements, what would they tell us?
The imagery fuses watercolor paintings and photography of peonies.
---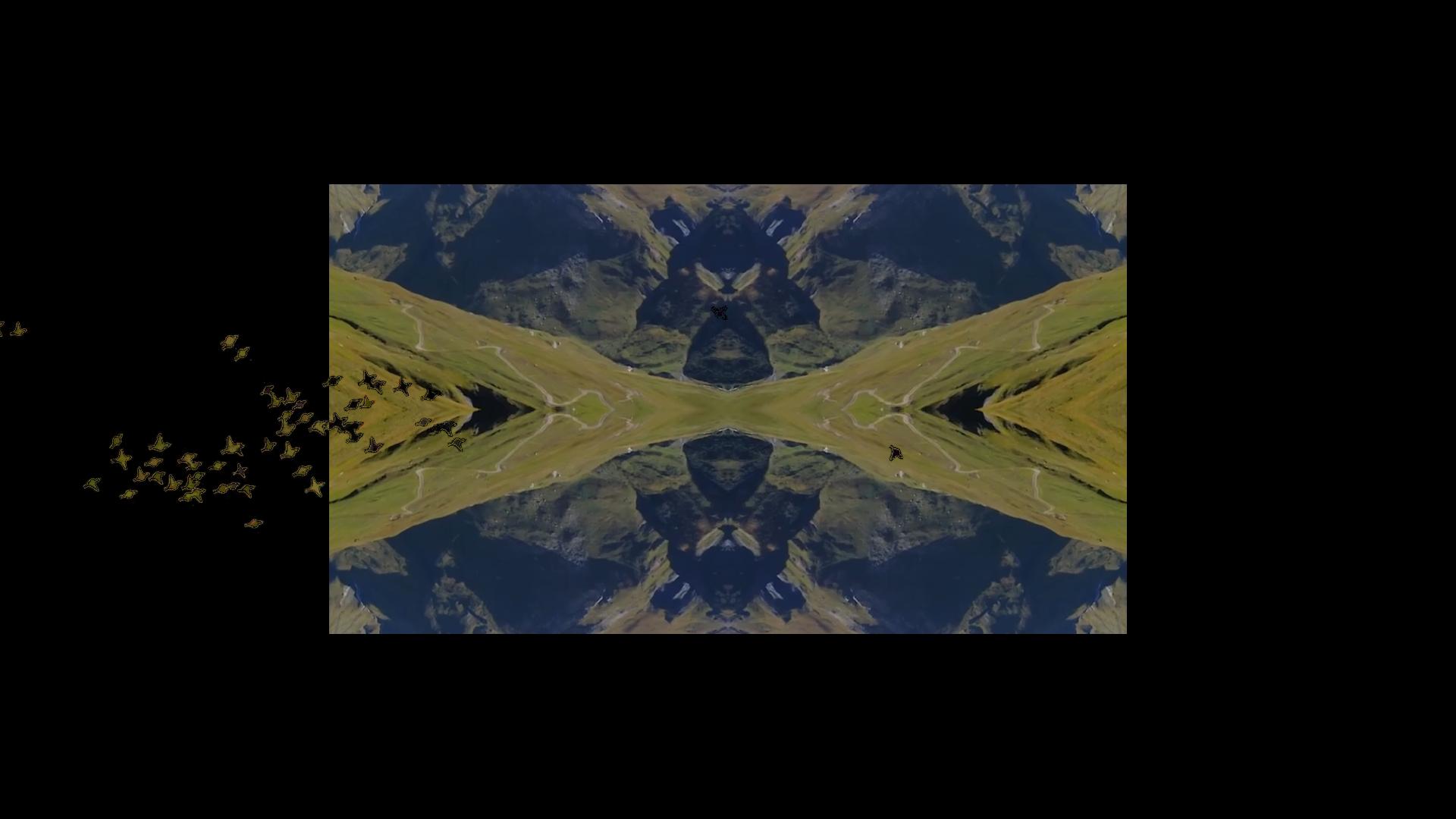 Emergence
Choreographer: Teagan Hadcock
Dancer: Teagan Hadcock
Visuals: Ryan Kelln
Music: Fly from Divenire by Ludovico Einaudi
In the past few years, everyone has struggled immensely in their own ways. I lost myself for a while trying to find external validation in various forms and found that I didn't know who I was anymore. Gaining the strength to find myself again and get out of my comfort zone to do so has been a challenge for me but also an amazing experience, and that is what Emergence reflects.
---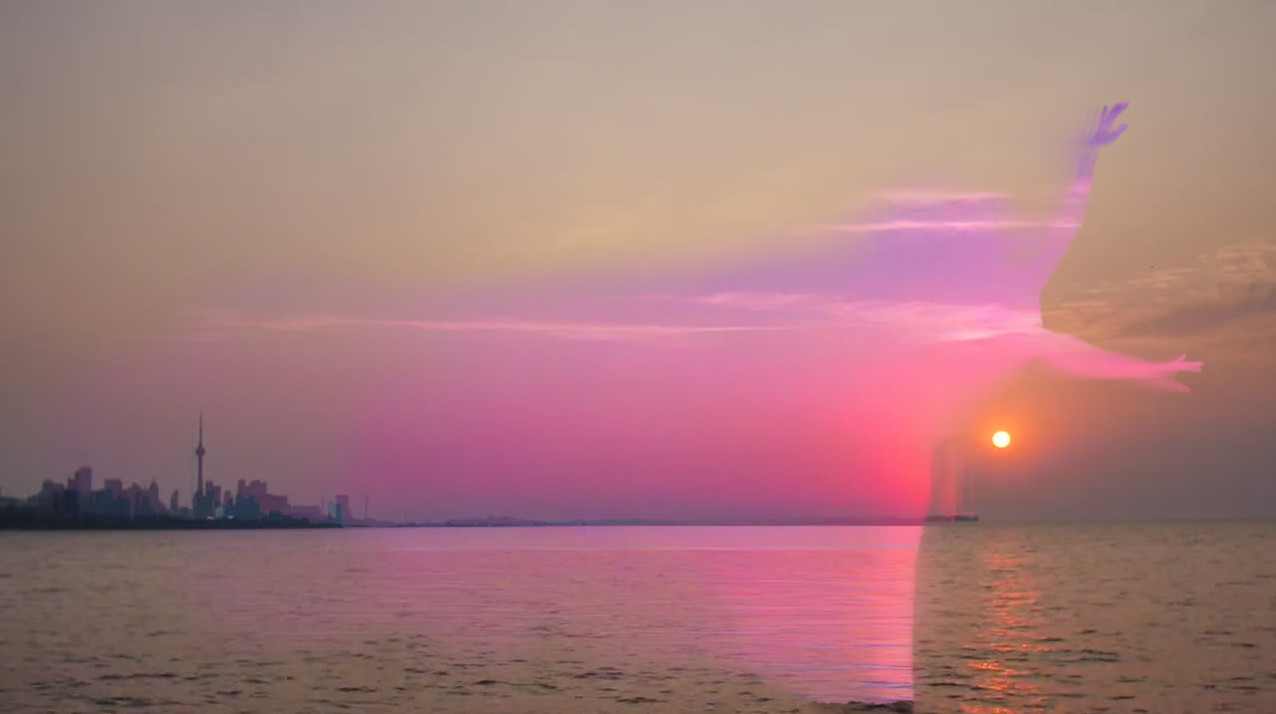 Echoes of Our Remembrance
Choreographer: Irina Lerman
Dancers: Irina Lerman, Mika Omori, Sera Bryce
Visuals: Ryan Kelln
Music: Softly from The Murmur of the Land by Winter Aid
We live in each others' memories, a fragile existence extended through sharing these memories with others, renewing that memory in ourselves. Letting these lives travel from one mind to another through our stories, we invite people to be in our life and then take on the responsibility for their insubstantial existence.
This piece is a gift from Irina about memories and what it means to see someone and some place. Specifically, my (Ryan's) own memories of falling in love during the pandemic on day trips to capture some of Ontario's remarkable landscapes. While we hunted for shots, shared smiles and enjoyed quiet contemplation together, we also discovered how to be together when we were cold, wet, tired, and "hangry". When we got home we'd cuddle up to watch what we thought we had seen, only to find that there was so much more.

The imagery is generated from our descriptions of our memories of the same places we filmed. Re-imagined, perhaps re-remembered through the recordings of others that the AI was trained on and then translated again through text. The images in my memory are motionless, like these images that appear through the movement of the dancers, and I worry that they are memories of the videos I've watched so many times. I fell in love with what I saw then, and what I see today, even though I see so little and remember even less.
---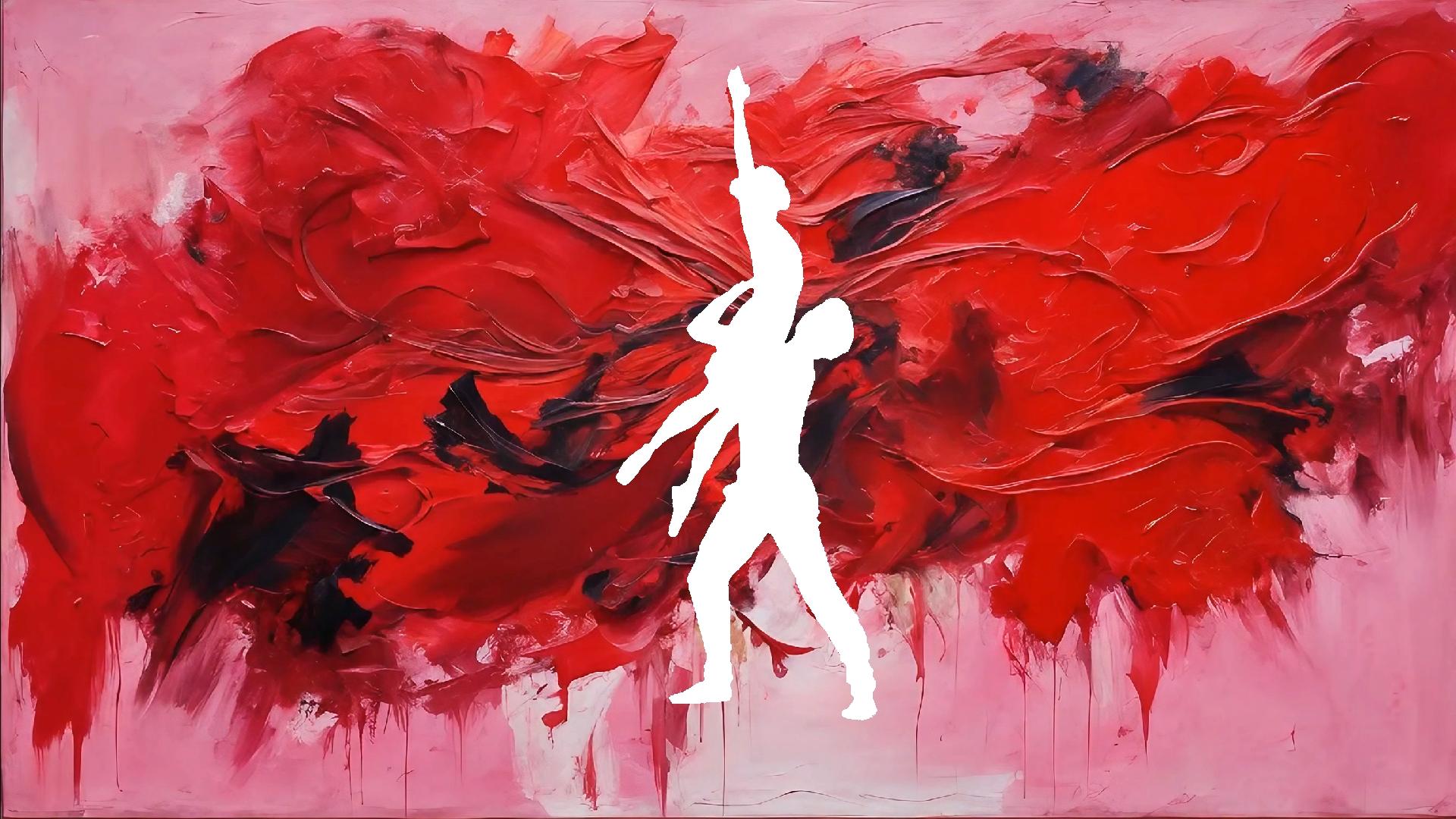 Phado Mehnor
Choreographer: Irina Lerman
Dancers: Alex Boyd-Smith, Haruka Kyoguchi
Visuals: Ryan Kelln
Music: Phado [remastered] by M-PeX
Fado is a music genre that can be traced to the 1820s in Lisbon, Portugal, but probably has much earlier origins. While popularly characterized by melancholy tunes, this modern remix of the form is turned into a passionate story by the choreography, reflecting the tension from the struggle of power in every relationship.
This work explores the process of relationship building in a couple as they craft a well-deserving harmony through opening up and exposing their strengths, weaknesses, individual growth and endless desire to be loved for who they are. How many turns do we need to find that long-awaited balance. Will it last long?
Phado Mehnor's development was supported by The National Ballet of Canada's Open Space Programme in 2022.
The imagery plays with abstract impasto oil painting, sometimes taking forms from the dancers themselves as the inspiration for the painted gestures.
---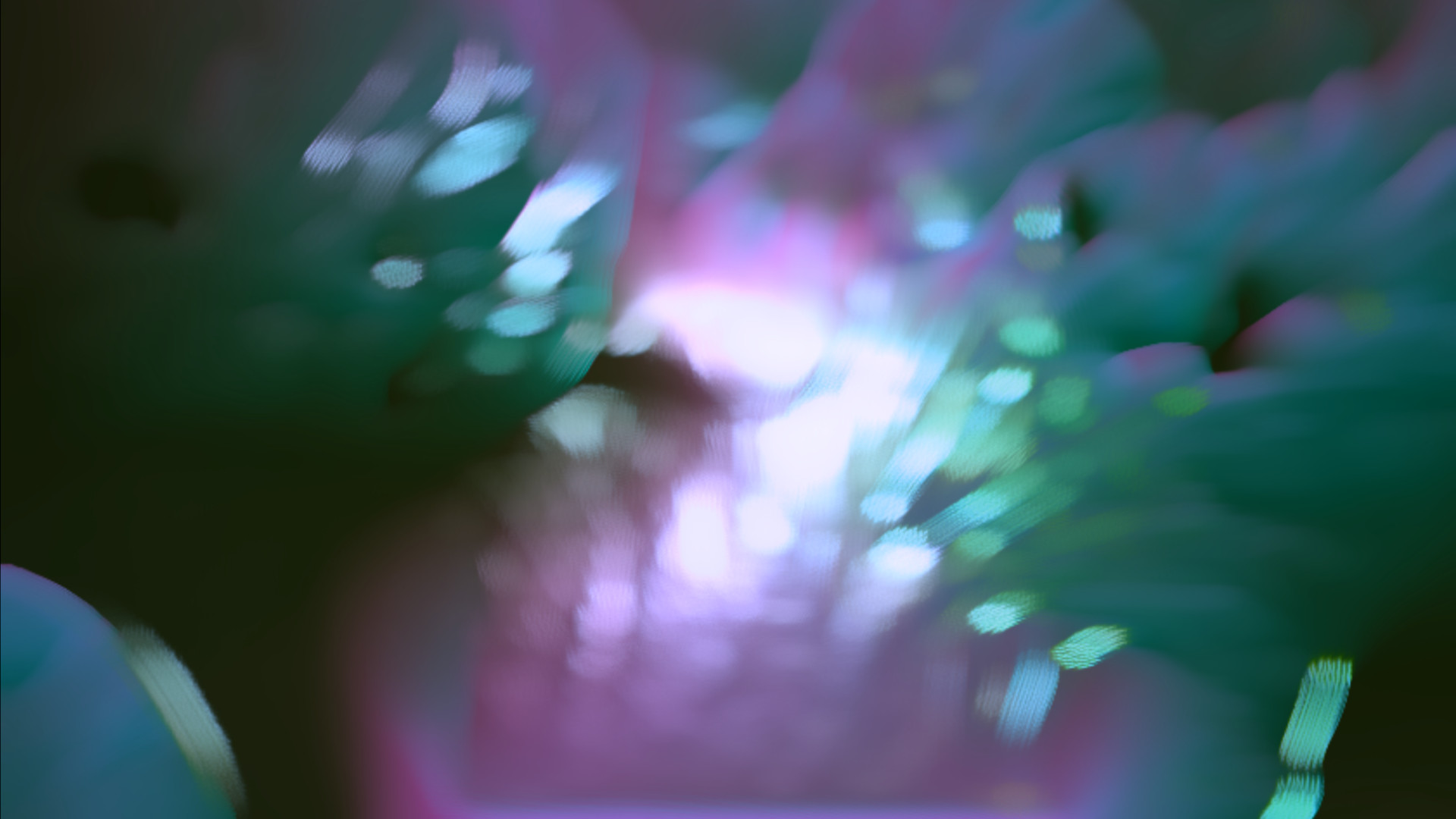 Improv 0.1
Choreographer: Irina Lerman
Dancer: Irina Lerman
Programming and visuals: Sol Sarratea
Additional programming and visuals: Ryan Kelln
Sol Sarratea is a brilliant and gifted mathematician, programmer and artist who crafts exquisitely beautiful imagery from math. Her visuals are combined with Irina's gift of choreography in an improvisational piece where the movements of the dancer are reflected in the visuals that unfold.
Software
All software and tools used are open source. Many thanks to everyone for their generous contributions.
General software:
Images and videos generated using:
Other tools used: